In 2015, the Foundation introduced the Community Service Program for students in the Bank Scholarship Program. The students are required to volunteer to a community project in their home area during their university course. The Community Service is a means by which the student is able to give back to the community where they come from and it falls under the Bank's wider CSR agenda.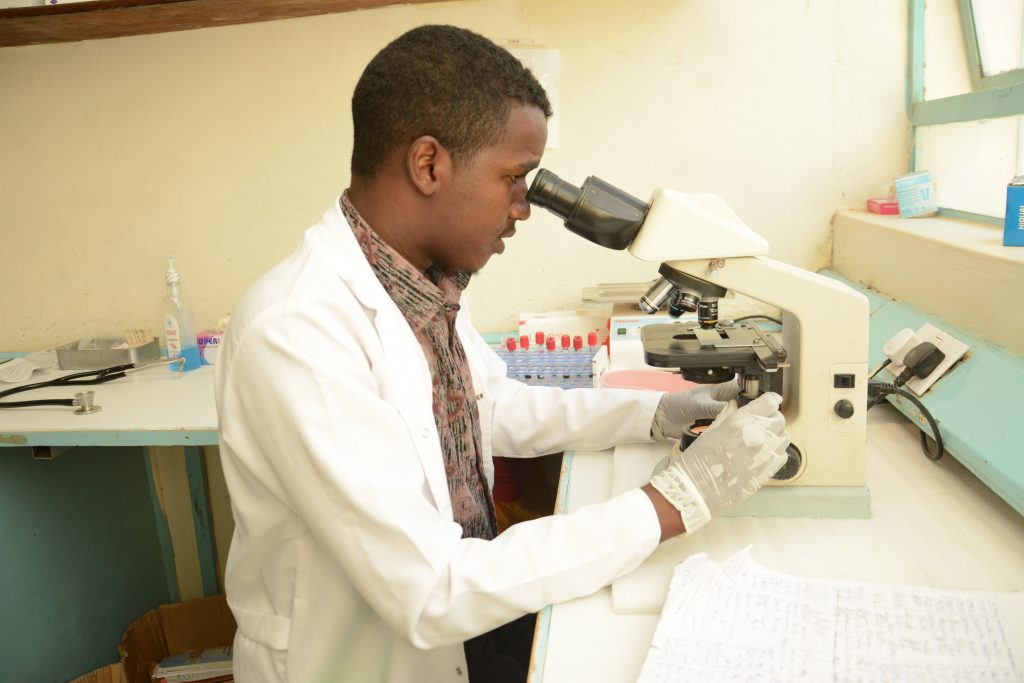 Abdiaziz Yusuf conducting lab analysis at Garissa County Referral Hospital. Abdiaziz is a student at at Moi University, pursuing a Bachelor of Medicine and Surgery.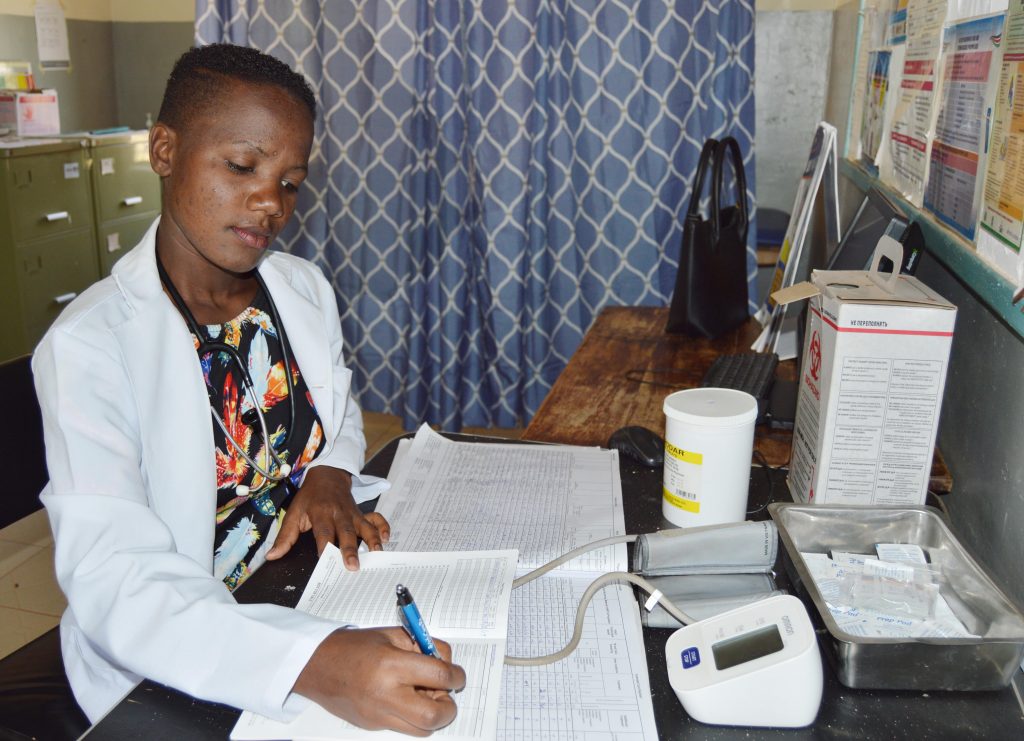 Mourine Andabwa updating patient records at Bukaya Health Center, Mumias. Mourine is a student at University of Nairobi, pursuing a Bachelor of Medicine and Surgery.
Silvia Mithamo guides students through a Chemistry experiment at Gatugura Mixed Secondary, Kirinyaga. Silvia is a student at Egerton University, pursuing a degree in Actuarial Science.